We do custom calendars for others that we offer for sale for our customers.
This is one we have done for the Doughty Valley Steam Days. One of the unique features of this calendar
is the listing of show date for Steam and Antique Machinery related shows in Ohio and surrounding states.
9" x 12" Opens to 12" x 18".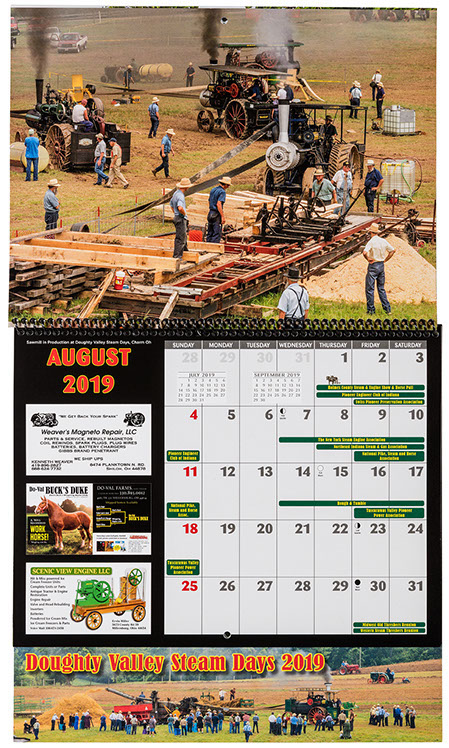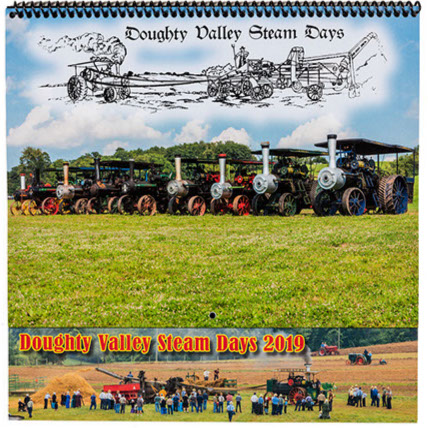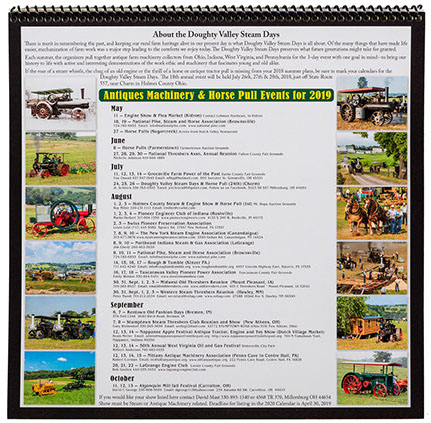 Copyright © 2019 Doyle Yoder, All Rights Reserved
Photos cannot be reproduced without written permission of the copyright owner.