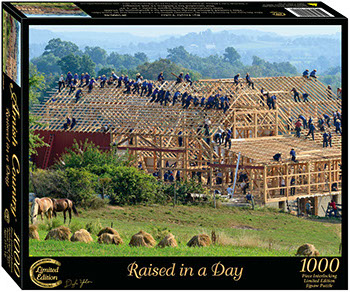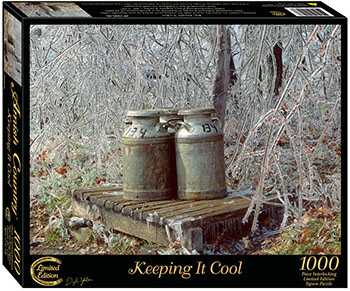 We anticipate doing new Jigsaw Puzzles sometime this year however a final decision will not be made until the end of April.
#JP1000-42 - Raised in a Day
After this barn was destroyed by fire the community gathers for a Barn Raising near Mt. Eaton Ohio.
#JP1000-43 - Keeping it Cool
During a winter ice storm the cans of milk are waiting to be picked up near Maysville, Ohio.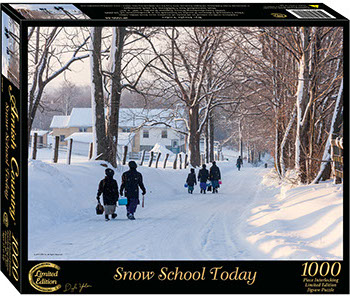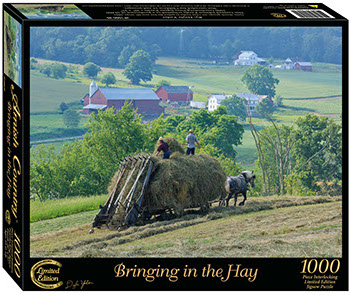 #JP1000-44 - Snow School Today
Children walk to school in all kinds of weather near Beck Mills, Ohio.
#JP1000-45 - Bringing in the Hay
Some church groups use a hay loader to gather the hay near Mt. Hope, Ohio.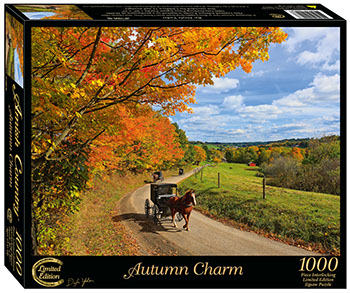 #JP1000-46 - Autumn Charm
A charming autumn view as these buggies head home from Charm Days near Charm, Ohio.
Copyright © 2020 Doyle Yoder, All Rights Reserved
Photos cannot be reproduced without written permission of the copyright owner.