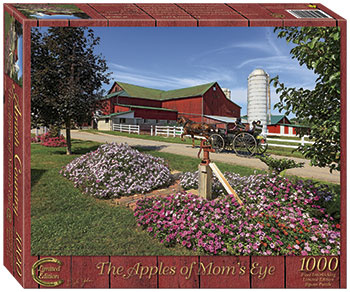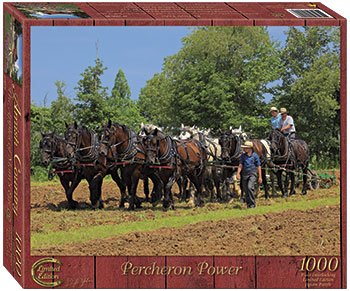 #JP1000-40 - The Apples of Mom's Eye
Beautiful flower garden and neatly kept homestead in Amish Country near New Bedford, Ohio.
#JP1000-41 - Percheron Power
This photo was taken at Mt Hope, Ohio with a twelve horse team of Percheron draft horses pulling a four bottom plow.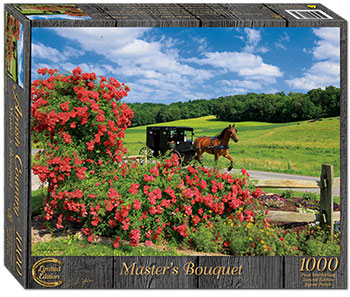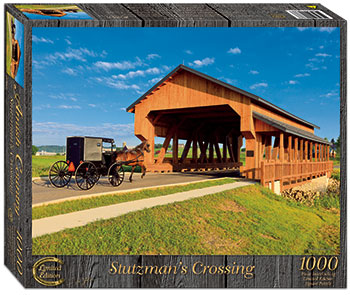 #JP1000-35 - Master's Bouquet
This photo was taken near Berlin, Ohio showing a two seated buggy passing a masterfully grown rose bush.
#JP1000-37 - Stutzman's Crossing
The Stutzman's Crossing Covered Bridge is a new highway bridge located at Walnut Creek, Ohio, named after Holmes County's first Amish settler Jonas Stutzman.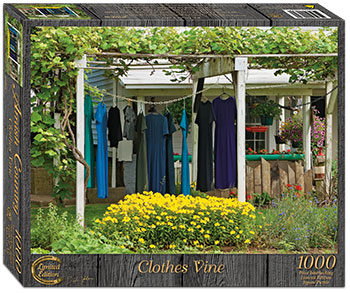 #JP1000-39 - Clothes Vine
Hanging up dresses to dry under the grape vine is a convenient location close to the basement wash room at this farm house near Trail, Ohio..
Copyright © 2020 Doyle Yoder, All Rights Reserved
Photos cannot be reproduced without written permission of the copyright owner.